With the recent election, many groups and individuals across Philadelphia are feeling intimidated by statements from the incoming administration. Some of the most worrisome policies are President Trump's emerging ideas around immigration.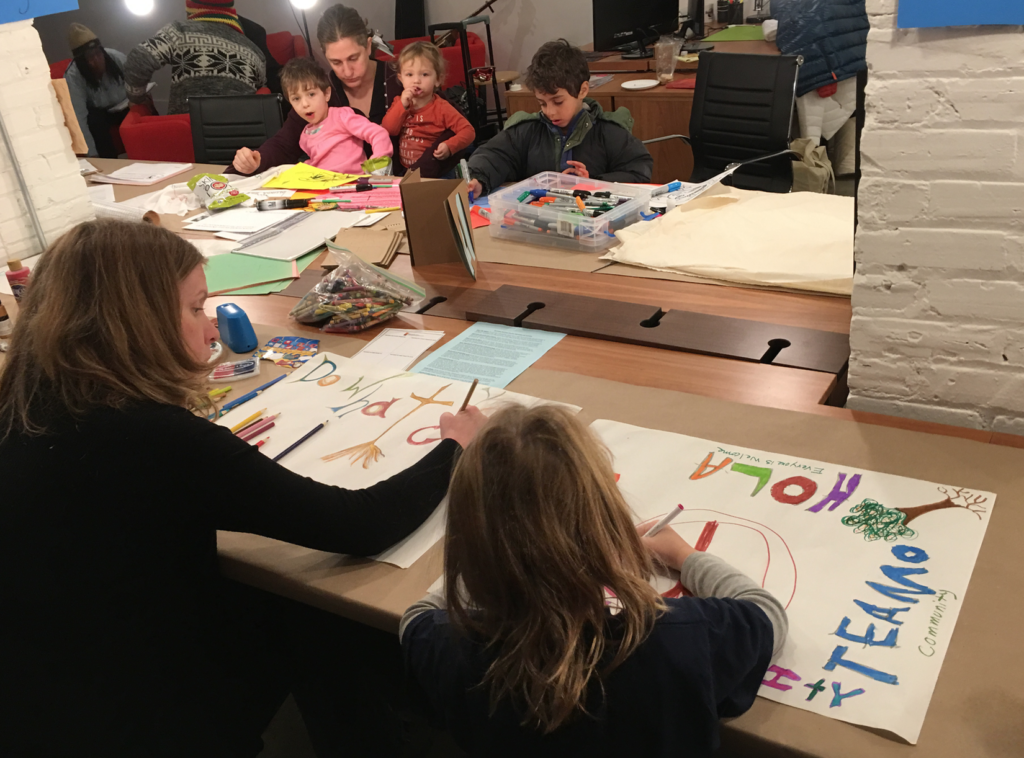 In response to threats to tripling the number of I.C.E. officers, catching-and-releasing new immigrants, building a wall, ending DACA, and other xenophobic/racist policies, the "sanctuary" movement has grown exponentially. Organizations, schools, neighborhoods, and entire cities (Philadelphia being one) have declared themselves sanctuary spaces, refusing to cooperate with policies armed against immigrants.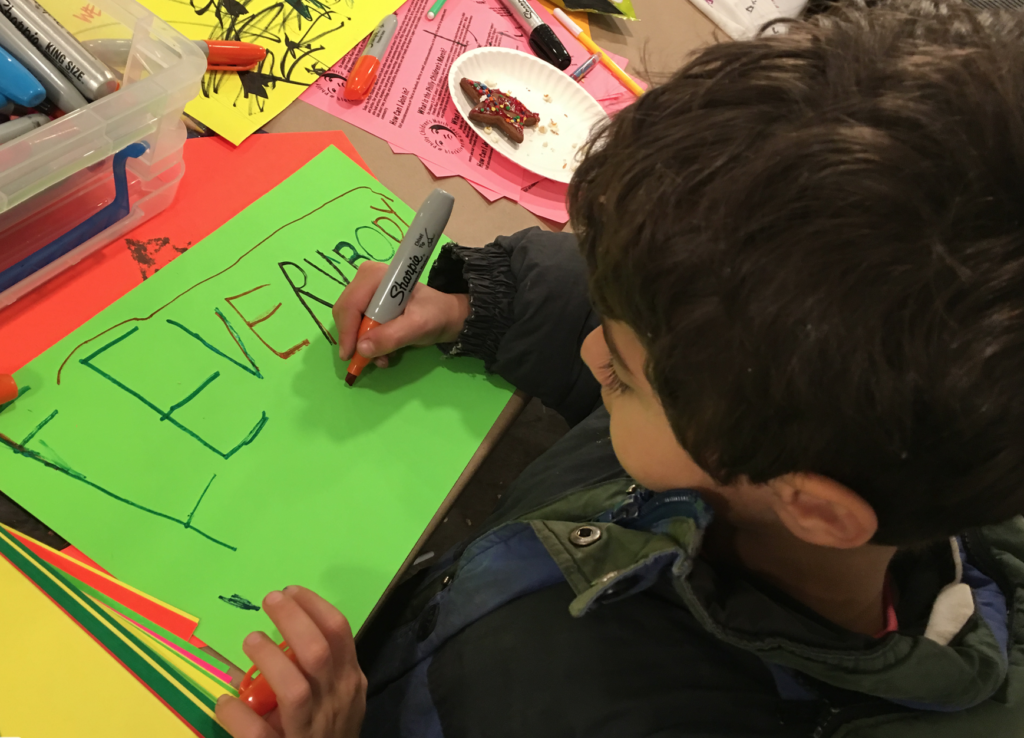 In Northwest Philadelphia, a group of artists joined together on Sunday December 11 at the beautiful new Immigration Hub in Mt. Airy to use art to speak in support of the sanctuary movement.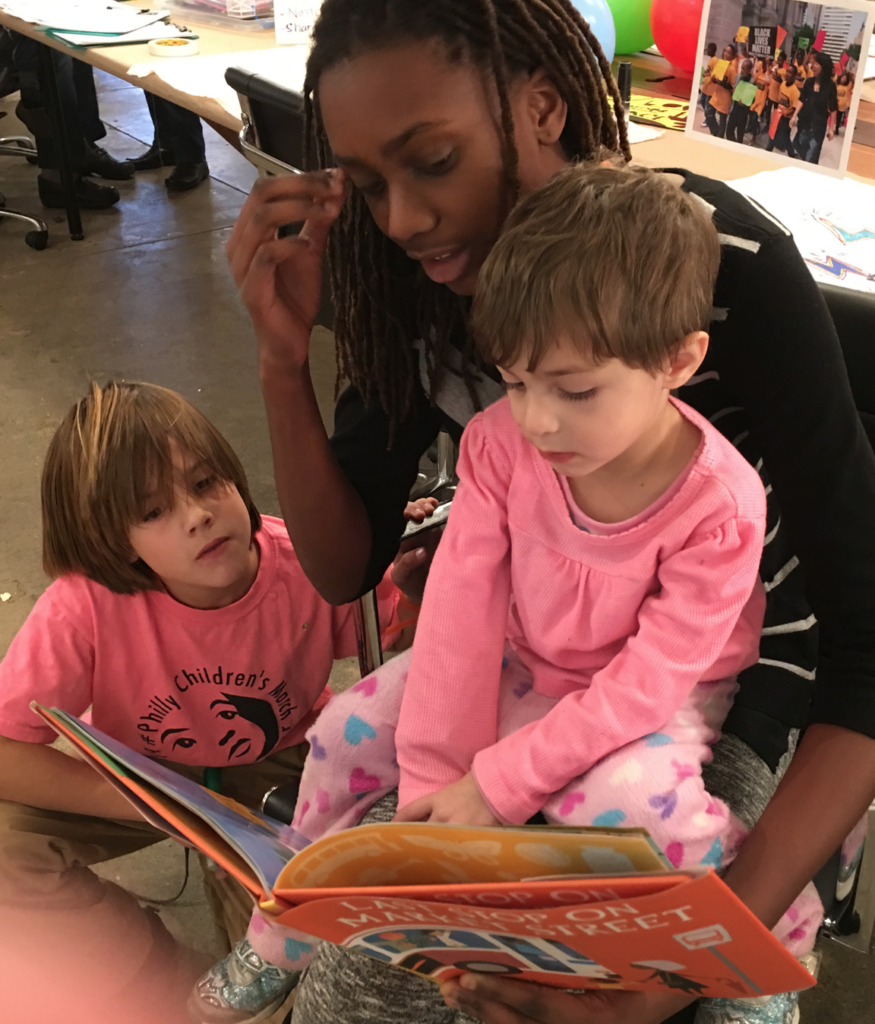 Options included video story-telling, collaborative music, water-color, poetry, and more. Philly Children's March offered material for banner-making and cape-making so that families and children could declare their intentions to serve as protectors as we head into 2017.