How did the Philly Children's Movement begin?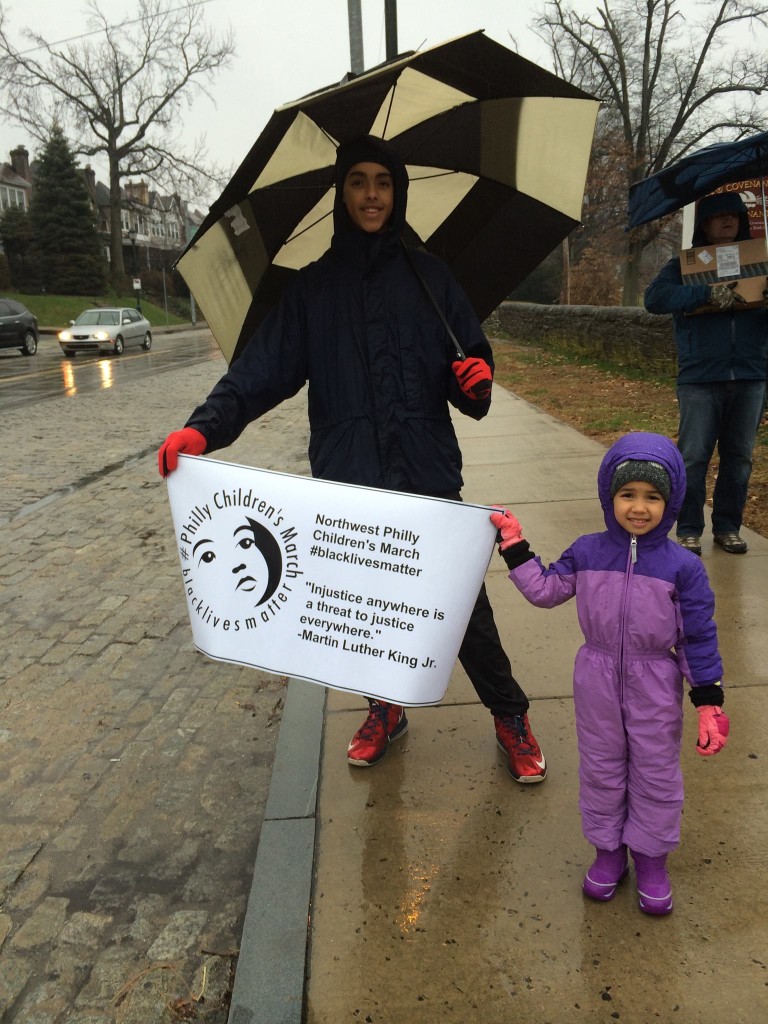 It all started
with a children's march.
Why a children's march?
Children's marches are woven into the fabric of activism. There have been children's marches almost as long as there have been protests. The original Philly Children's March for Love and Justice was created as a call for racial justice in support of the #blacklivesmatter movement.
Large marches and protests were organized in cities and towns around the country, in honor of Trayvon Martin, Michael Brown, Eric Garner, Tamir Rice- and far too many other lives lost to systematic violence.
In search of a family space for protesting.
As families, we found these marches powerful, but they were not always child-friendly. The crowds, the noise, the speeches, the loud chants and disturbing images were critical signs of the movement, but they often left children and parents without a space to join in the fight for racial justice. Since children and families exist at the heart of #blacklivesmatter, the idea for the Children's March was born. The goal of the Philly Children's March was to create an entry point, with spaces and places for children and families to join the growing movement.

When did the Children's March first begin?
On January 3, 2015, almost 100 children, parents, and community members marched along Germantown Avenue in Philadelphia chanting "Black Lives Matter! Love and Justice!" and the 'Philadelphia Children's March' was born. Planning for the march took place largely on social media, and members in the group soon realized that while planning the march online, they'd created a local community energized around racial justice.
We decided to keep the momentum going.
What is PCM now?
Over the last five years, the Philly Children's March became the Philly Children's Movement. Our collective of families and educators now organizes both online and in person.
Our group shares experiences, questions, articles, books, videos and upcoming events on Facebook and Instagram. We also plan actions, playdates, book groups, watch parties, meet-ups and discussions about topics around how to talk with kids about race, racism, and police brutality.
Does PCM do workshops, coaching, consulting, or facilitation?
Yes. We are a group of organizers and educators. We work with students, teachers and administrators in schools. We support children, staff, and families childcare centers and community organizations. In all of this work, we partner with people to support their journeys with anti-racism, activism, and racial justice.