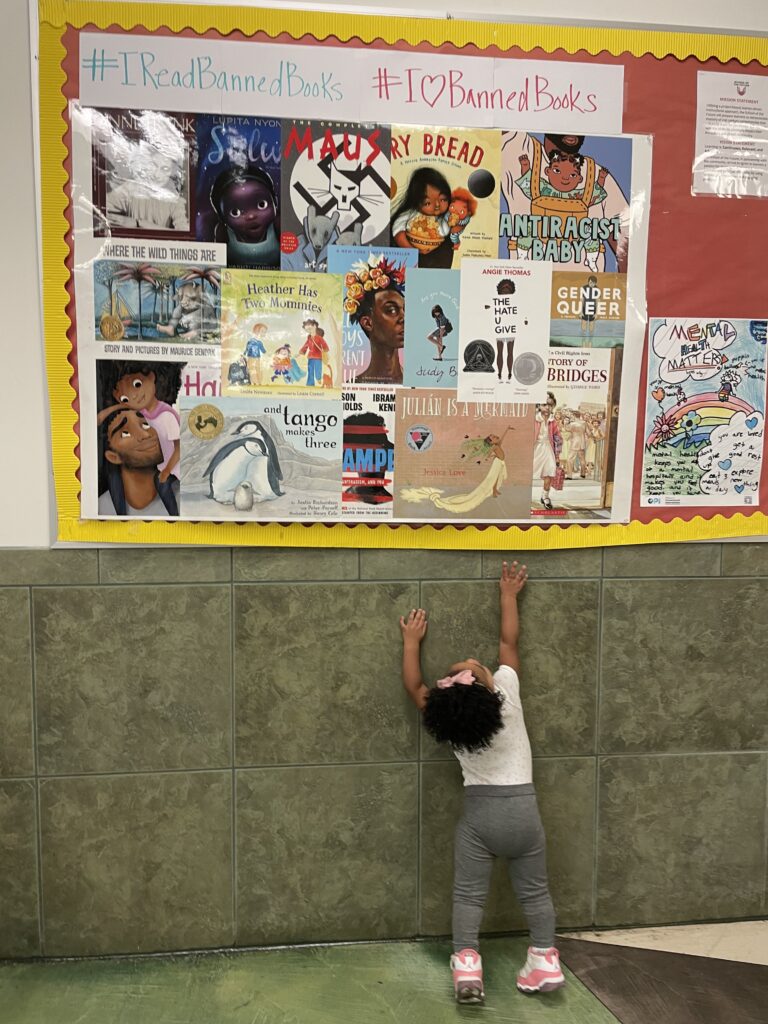 After a season of: filling our Radical Little Library with summer reads that offered readers windows, mirrors, and sliding glass doors (Rudine Simms-Bishop), working with families to disrupt book bans, and joyfully resisting and dancing away hate in Philadelphia, PCM has spent the fall supporting schools, families, and partner organizations across the city.
Here's a snapshot of what we've been up to this fall.
Hint:
We've
been
busy!
Literacy Day: Treehouse Books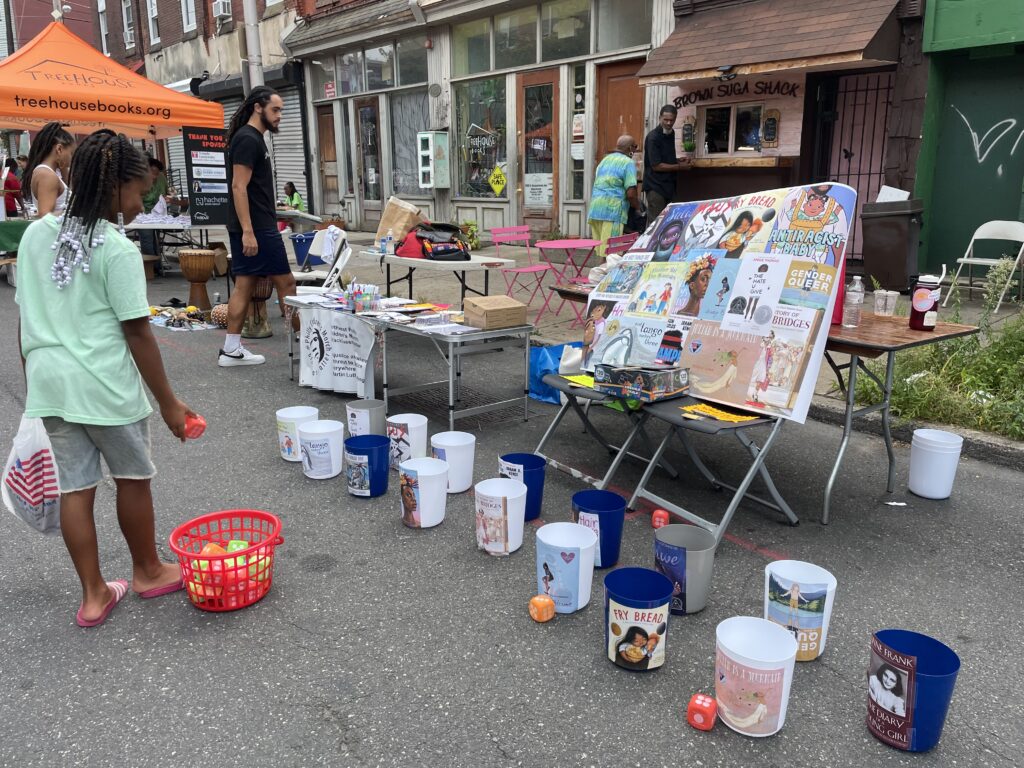 PCM had a blast on Saturday September 9 as the streets were filled with books, stories, music, and dancing in the streets! We brought our "banned book" game and asked people of all ages to guess which books had been challenged or banned in public schools. Kids and teens especially loved our selfie station with the banned book poster as backdrop and the Polaroids they got to take home and keep. Quite a few people stayed to create bookmarks for themselves or the Radical Little Library, and many wrote postcards to state representatives about the need for legislation to curb book bans. Literacy + Activism + Play = JOY!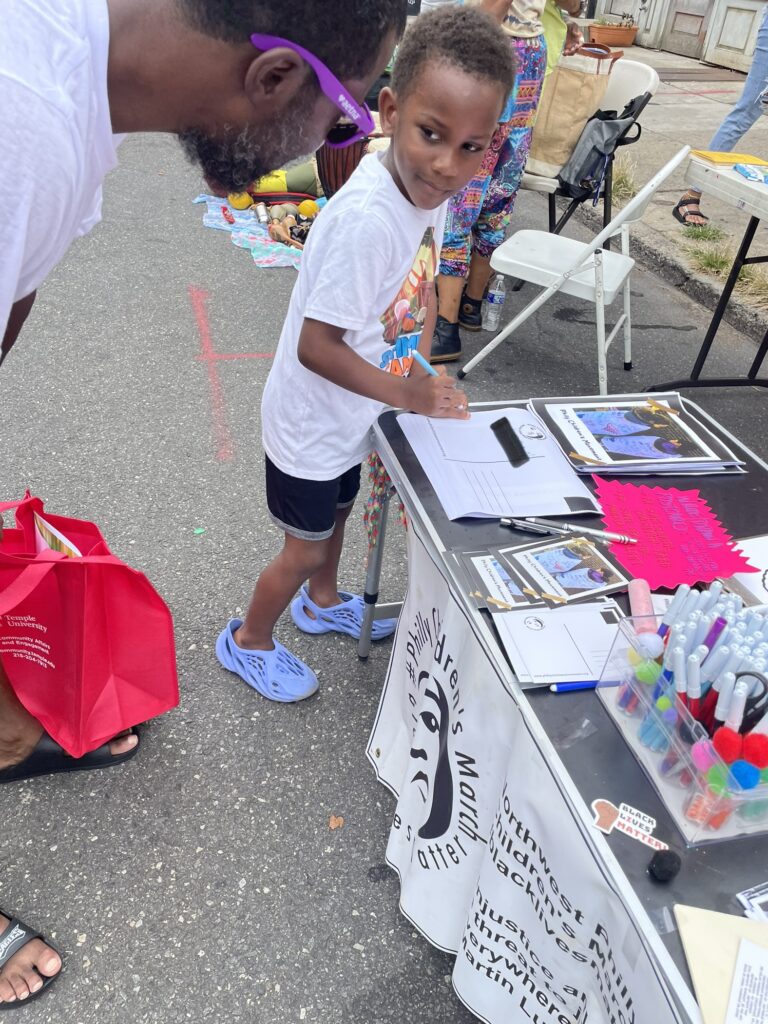 Social Justice Teen Fair: Free Library of Philadelphia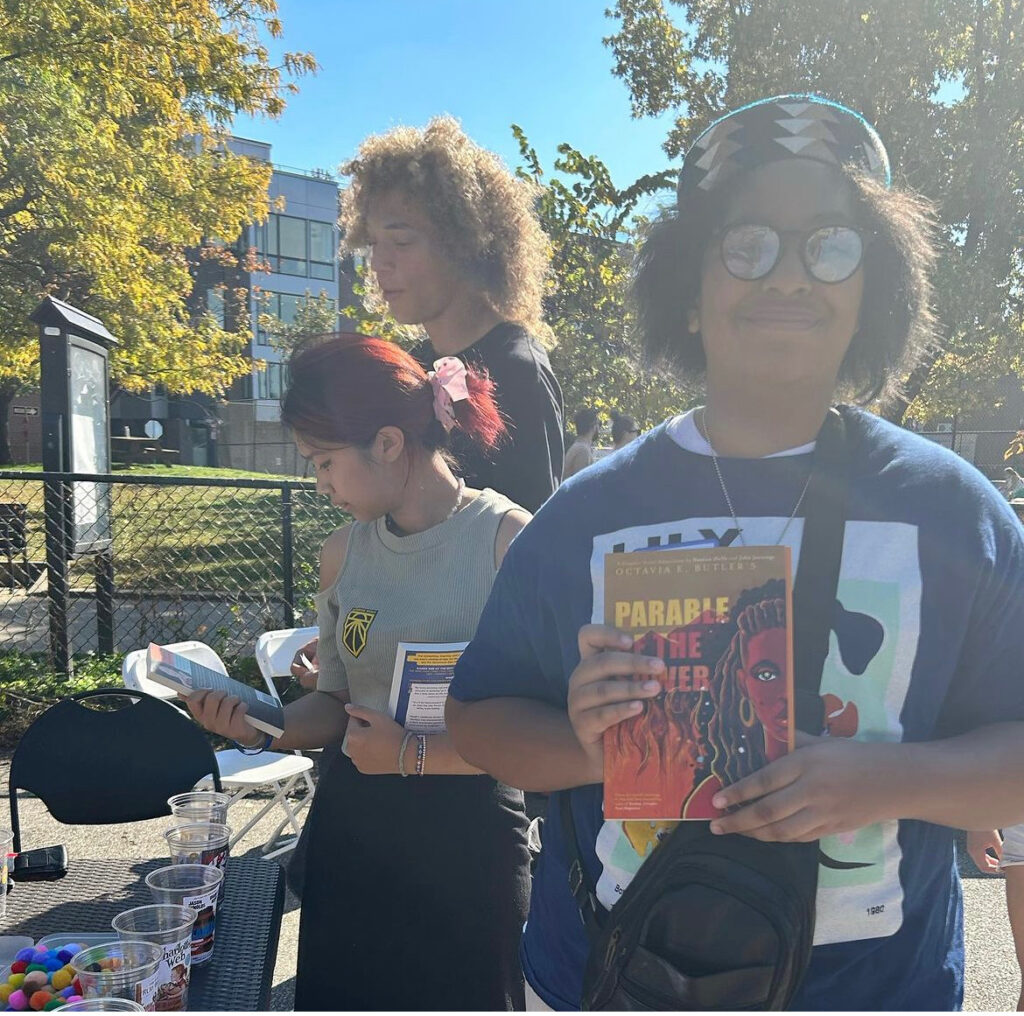 We spent the day inviting teens to think about representation in books, how to speak out when bans are happening, playing a mini version of the banned book game, and giving away copies of young adult books with BIPOC authors and stories like Octavia Butler's The Parable of the Sower (graphic novel edition), Trevor Noah's autobiography, and Elizabeth Acevedo's The Poet X. Meeting so many teens committed to social justice was a highlight of our fall!
Philly Family Pride: Family Matters Conference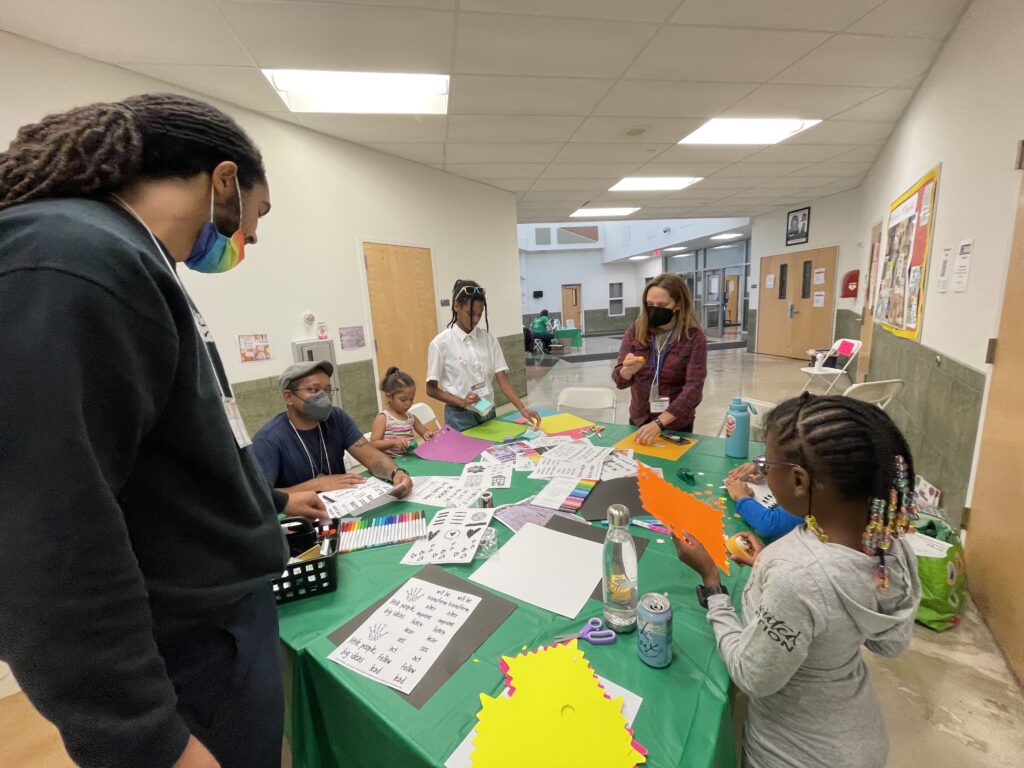 At the Philadelphia Family Pride "Family Matters" Conference on Saturday October 14th, PCM invited children and their grown-ups to think about what their family stands for and create "Family Manifestos". We shared some antiracist family manifestos that PCM families have made over the years, read Julián is a Mermaid, and encouraged toddlers through teens to consider how we build a world with intersectional justice. It was powerful to see how sure the children were that "kids will change the world".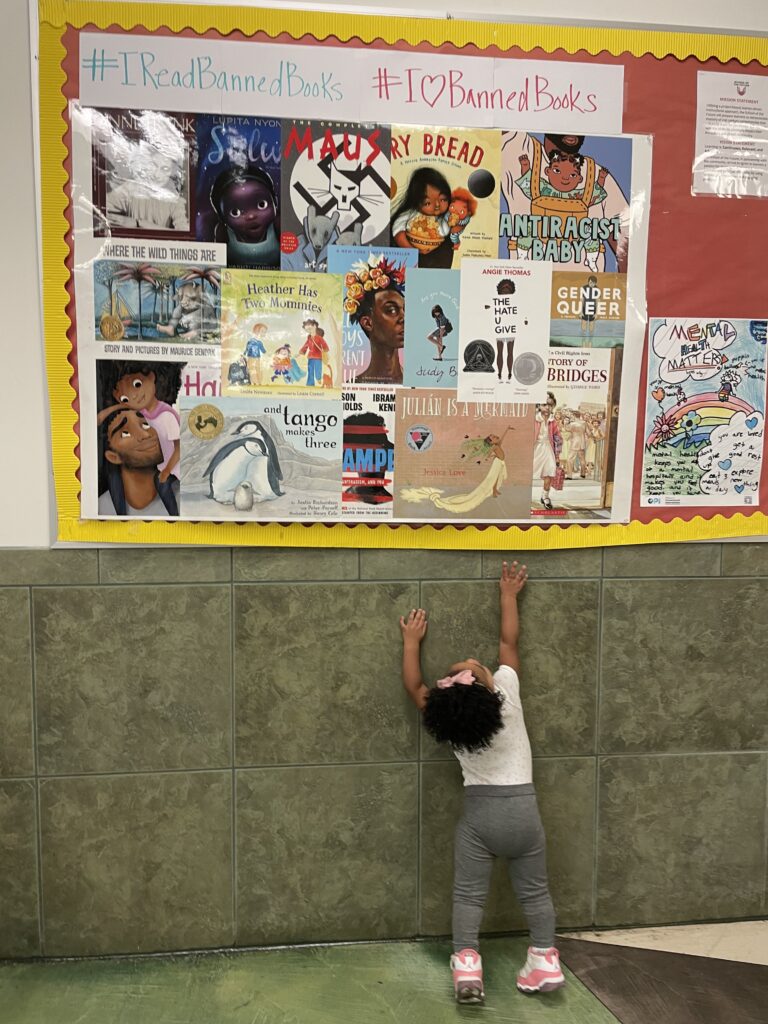 Standing up Against Hate: Jenks & Mt Airy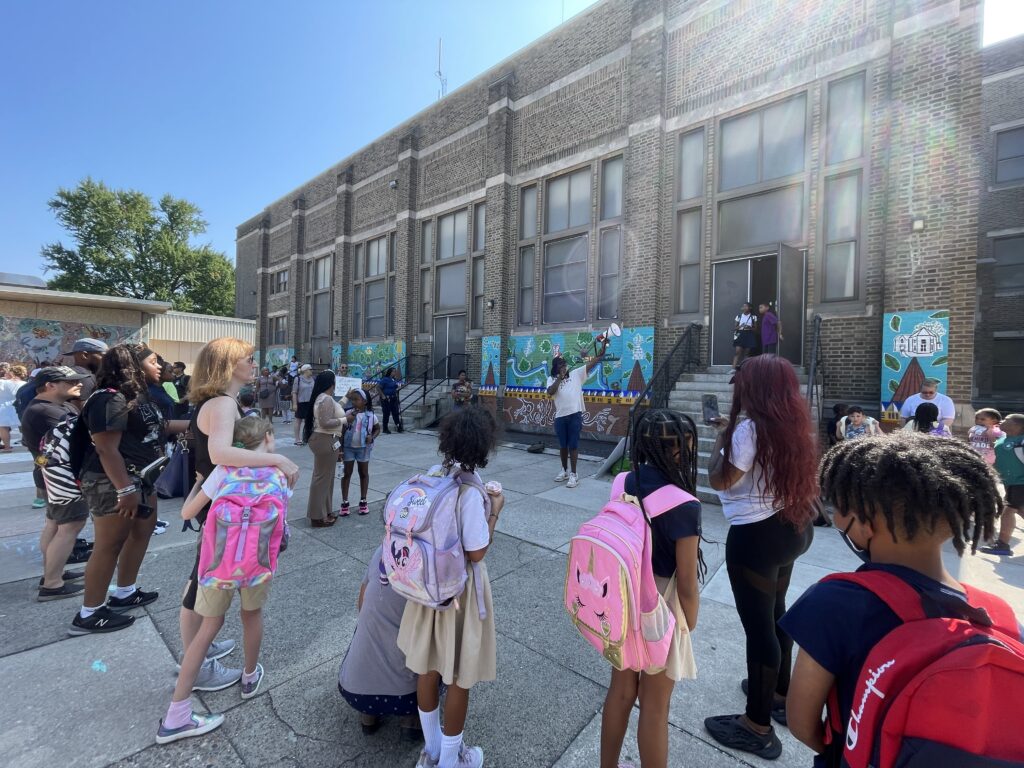 During the summer and at the very beginning of the school year, Mt Airy and Chestnut Hill neighborhoods were targeted with racist hate stickering on telephone polls and street signs. Although these actions were designed to intimidate, residents of East Mt. Airy and the school community at Jenks Elementary wanted to speak out and gather together instead. PCM supported EMA neighbors in creating their own stickers while removing the offending white supremacist propaganda with scrapers. And at Jenks, PCM supported the school by hosting a community conversation where students, parents, and neighbors were able to share how they were feeling and what actions they'd like to take. One of our first ever PCM babies (now in elementary school) spoke out at the Jenks conversation, leading the crowd chanting "Black is beautiful!"
Radical Morning Meeting goes to school!
For anyone who has participated in our antiracism workshop series, Radical Morning Meeting is a familiar term. For those of you who haven't yet had the chance, Radical Morning Meeting is a practice where PCM supports schools and organizations to consider community time, circle time, Morning Meeting, morning circles, SEL time, and/or advisory time as an opportunity to affirm identity and explore joy and justice. Through our multi-year partnership with Partners in School Innovation, PCM will be supporting educators in implementing RMM in their classrooms. This school year, we are excited to be working with K-8 teachers at General Phillip Kearny, Vare-Washington, and Alexander Adaire elementary schools. We can't wait to see how this practice builds community and creates a strong sense of belonging for students!