Core Group
The PCM Core is currently organized by 8 Philadelphia activists:
Tia Mathisen (she/her) is a native of Birmingham, Alabama, and mom to three. Tia has lived in Philly for over a decade, and has planted intentional roots to call this city home. Tia was the executive director of the Mt. Airy Business Improvement District, and a program manager for the Department of Labor. Co-founder of the Philly's Children's Movement, she is a social justice advocate, and facilitator. She has a master's degree in Organizational Leadership. Tia finds satisfaction in helping systems (particularly communities) work and spends way too much time thinking about this issue. She is genuinely interested in the common good of humanity and a forever supporter of the underdog. Founder and Active Core member.
Andrea Myers (she/her) is a co-founder and core member of Philly Children's March who works with families and schools to learn strategies to become anti-racist members of the community, understand the impact of white supremacy on our society, and take action to dismantle it. Andrea believes that black lives matter and supports and celebrates the contributions of black and brown folks. Andrea has worked as an independent school administrator in the Philadelphia area and holds a master's degree in elementary education from Lesley University and an MBA from Temple University. Founder and Advisory Core member.
Jen Bradley (she/her/hers) is an activist, mother, community engaged scholar, educator, and co-founder and core member of the Philly Children's Movement. Jen together works with students, teachers, children, and families to build community and work for justice. In her time with PCM, Jen has planned community events and facilitated workshops for groups, schools, PTOs, and entire school districts because she believes that we must all work together to build the more just world we envision. While she loves working with adults, working with youth is the driving force behind her work. Jen has been an educator for over 30 years and is currently an Assistant Professor of Educational Studies at Swarthmore College. Founder and Active Core member.
Ty Johnson (he/him) is an educator in Philadelphia, who specializes in special education, science, reading, and math. Ty completed leadership training with PhillyPLUS, where he learned to balance adaptive and technical skill sets to drive teacher improvement and gains in student outcomes. His greatest achievements came while serving as an Assistant Principal of specialized services in a charter junior high school. Ty is proud of having designed a virtual workshop for teachers, parents and community members on talking with young children about race, racism & creating anti-racist learning environments. Ty calls himself a life-long learner and commits to partnering with teachers, leaders, students, and parents to transform communities. He hopes to contribute to the field through writing on topics such as teaching and learning, social justice, and community engagement. Outside of work, Ty enjoys cooking, fitness, and travel. Active Core member.
Luca Poxon (he/they) is a recent graduate of Swarthmore College, originally from Oakland, California. Luca first joined PCM as an intern in the summer of 2019, and he is thrilled and honored to continue working with such a brilliant team. Currently researching an undergraduate thesis on raciolinguistics, Luca is fascinated by the intersections of language, race, and power, and envisions education and youth-centered activism as spaces for social transformation. In addition to being a core member of PCM, Luca is a writing tutor, linguistics teaching assistant, and coordinator of a series on Talking with Kids About Identity. He can often be found listening to music, getting muddy in the woods, and borrowing other people's dogs for walks. Project Coordinator and Active Core Member.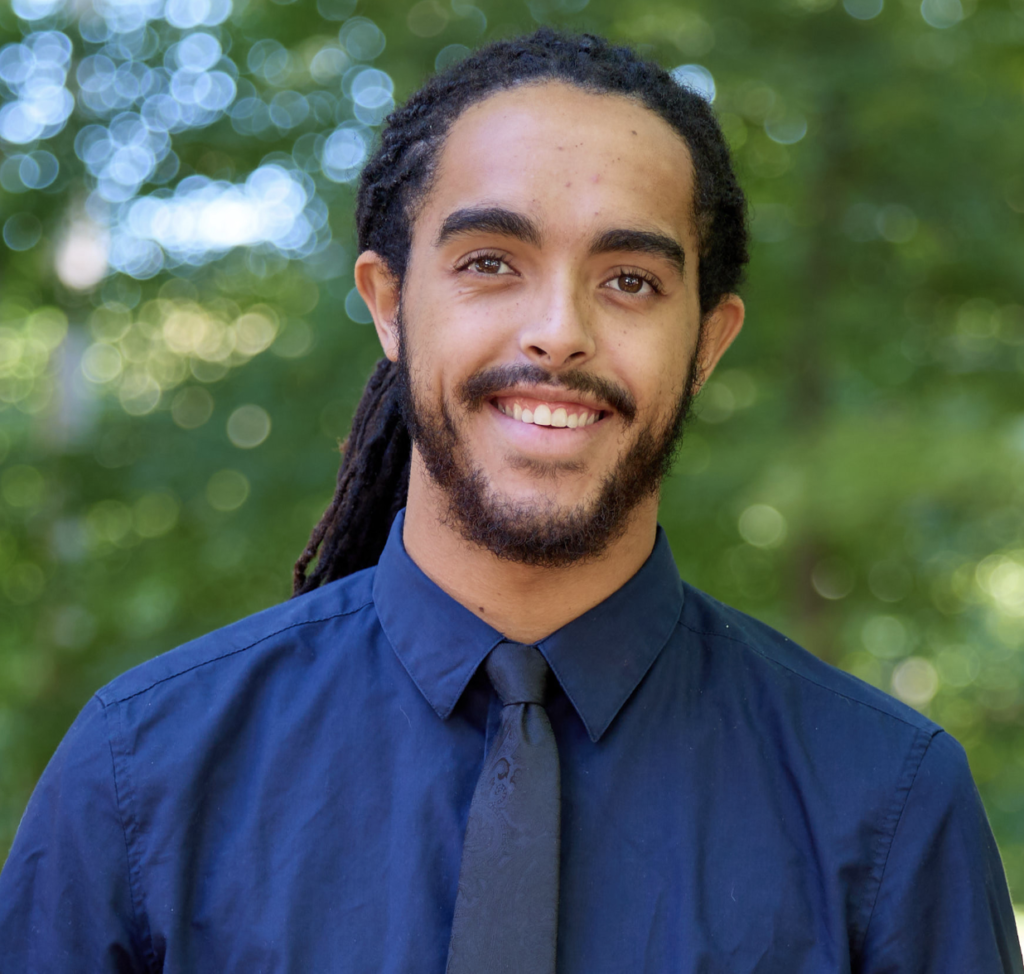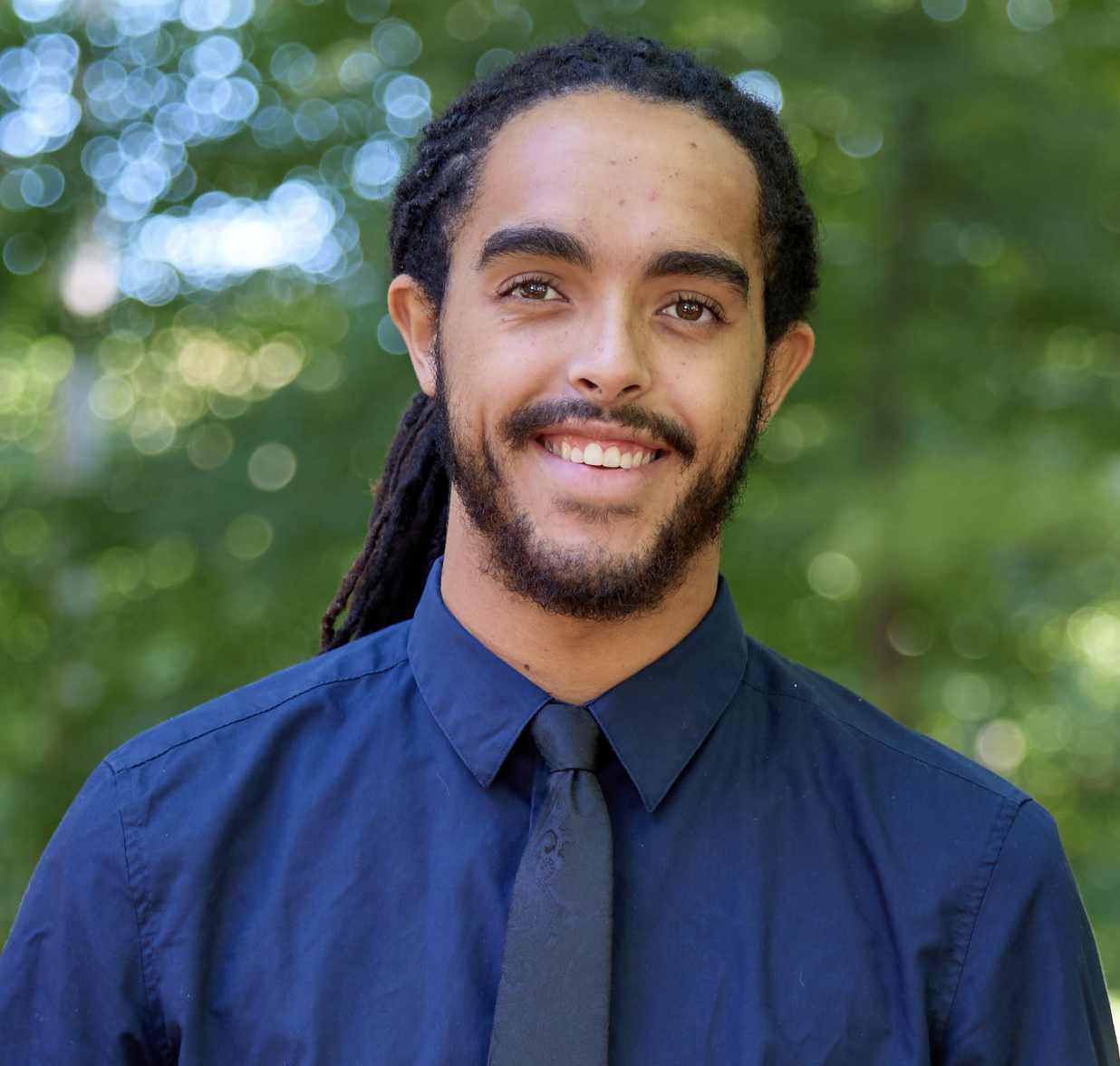 Sam Gerlach (he/him) is the Innovation Teacher at the Benchmark School. A recent graduate of New York University, he will soon be opening a recording studio in Philadelphia. Sam has been avidly involved with PCM since its creation, realizing its importance to both his community and his people. Throughout both high school and college, he held multiple leadership positions ranging from diversity liaison, a student senator, and Vice President of Gallatin's Student Council. His life to this point has been focused on bettering the lives of future generations, breaking generational trauma cycles and making sure that other Black males get involved in more activism and social justice education work in the city of Philadelphia. He prides himself in knowing that leading by example is the easiest way to empower. Youth Lead and Advisory Core member.
Roberta Frempong (she/her) values the work of undoing racism through prevention and intervention work, as well as educating the community on racial justice and advocacy. Roberta spent the last two years of her professional career serving as a community educator, liaison and advocate for preventing child sexual abuse. Roberta's core focus throughout her career has been working with people and communities, building strong rapports with families and aligning them with programs and services that support safe and healthy lives. Her most valued experience was gained as a social worker and health educator where she advocated for minority communities while educating them on prevention, life skills and racial justice. Founder and Advisory Core member.
Charisse Moses (she/her) is a Philadelphia native and proud Girls High Graduate. She comes from a long line of activism so her work with PCM is very dear to her heart. She is not only passionate about speaking up for Black and Brown people but the special needs population as she is also a special needs parent. As a core member and co-founder of PCM, she has planned community events and facilitated workshops designed to help families and educators better discuss race relations. She firmly believes in creating a better world for her children and others to live in where their lives matter and voices can be heard. Founder and Advisory Core member.
We welcome volunteers and collaborators! To get in touch with the members or the group, click on individual names above, or simply email us [email protected].