"I am a huge XMen fan. Storm is the reason I got into comic books, and that's where the biggest geekgirl part of me lies. Even though they have superpowers, it's still a very human story because their superpowers don't take away their humanity."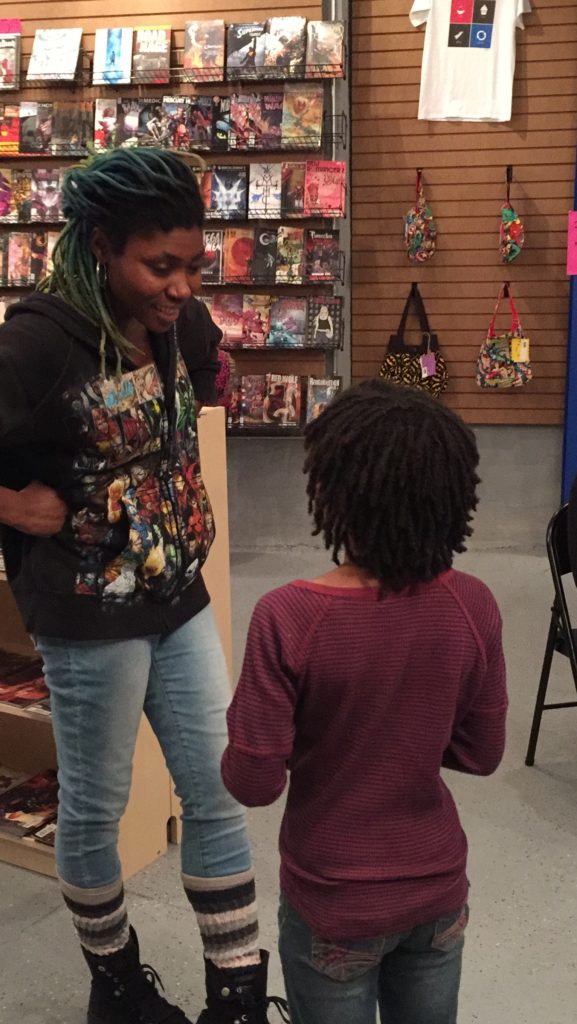 That's how Ariell Johnson fielded a question from a young fangirl named Sadie when the Philly Children's March families converged on the Amalgam Coffehouse earlier this winter.  As a celebration of Black History Month, we decided to celebrate the MAKING of Black History.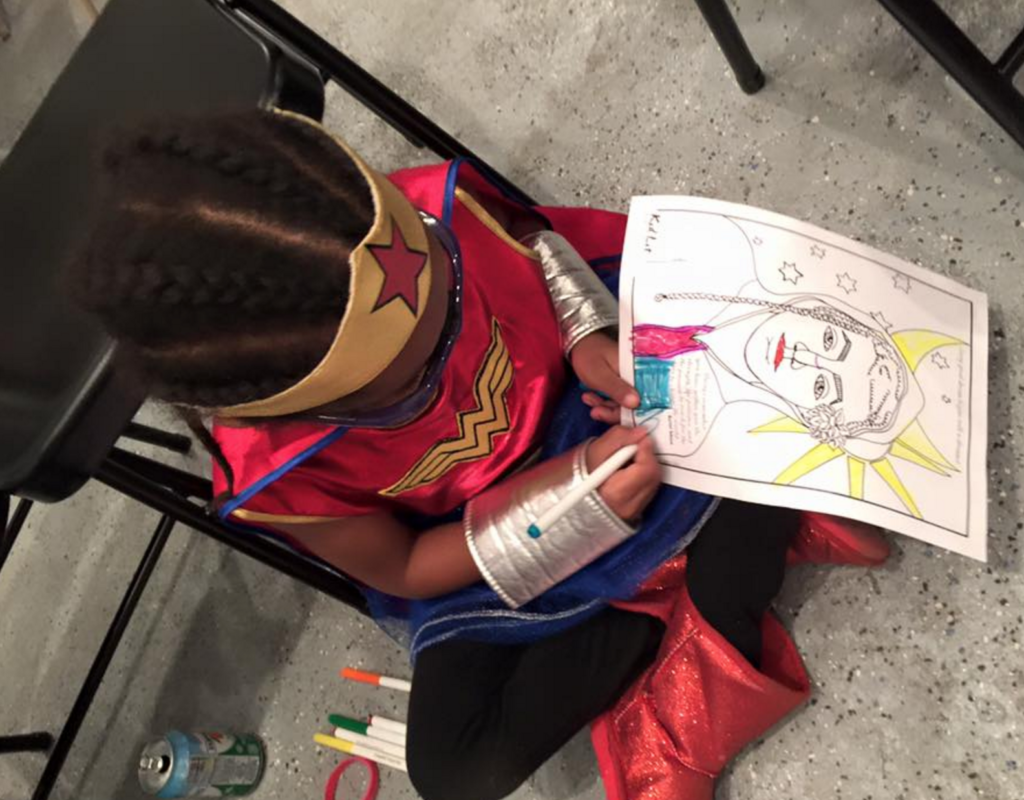 Ariell is the first African American woman on the East Coast to own a combination cafe/comic book store. Her incredibly hip coffehouse located in the Kensington section of Philadelphia, is steeped in superhero decor and dotted with yummy treats.
Ariell graciously spent time on a super busy day (pretty sure she's almost always busy!) to share some favorite comics and answer questions from our group. We heard stories about her journey to opening the store (long, winding, and not for the weak!), her favorite comics (X-Men), and her vision for the future (expanding offerings at the shop).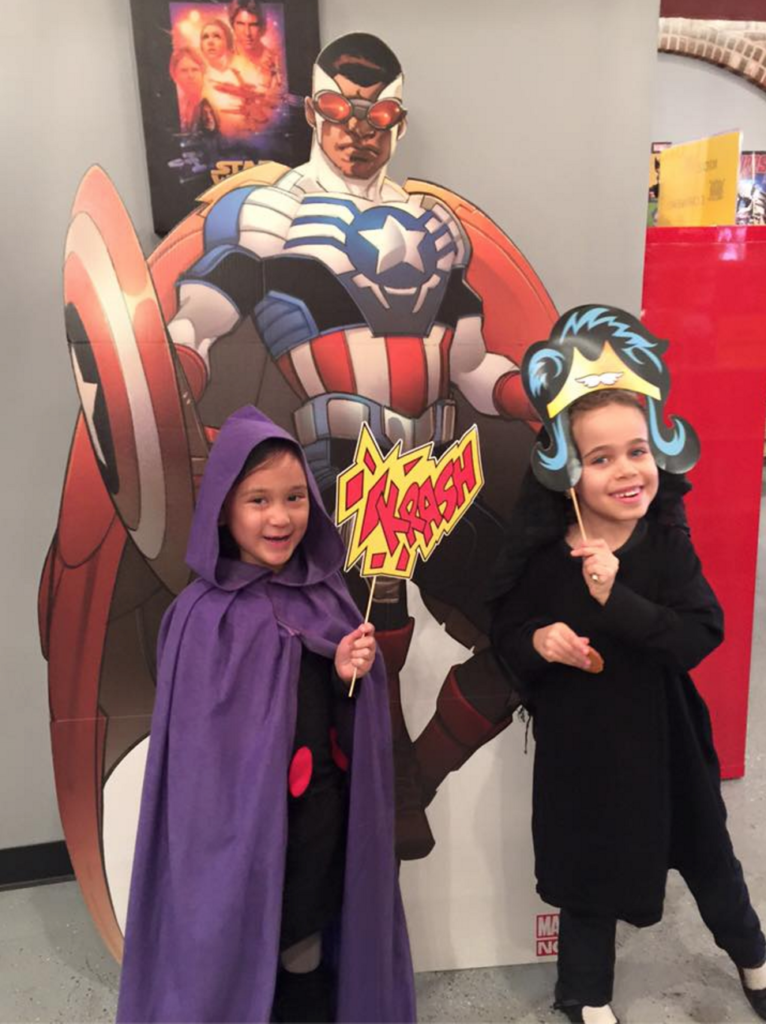 Kids got to snap selfies with the new (Black) Captain America, hear a superhero story, draw/write about what how they'd use their superpowers to fight injustice, color, and just chill out. Most families left with a new comic book or two to explore, and many plan to return to the wonderful space.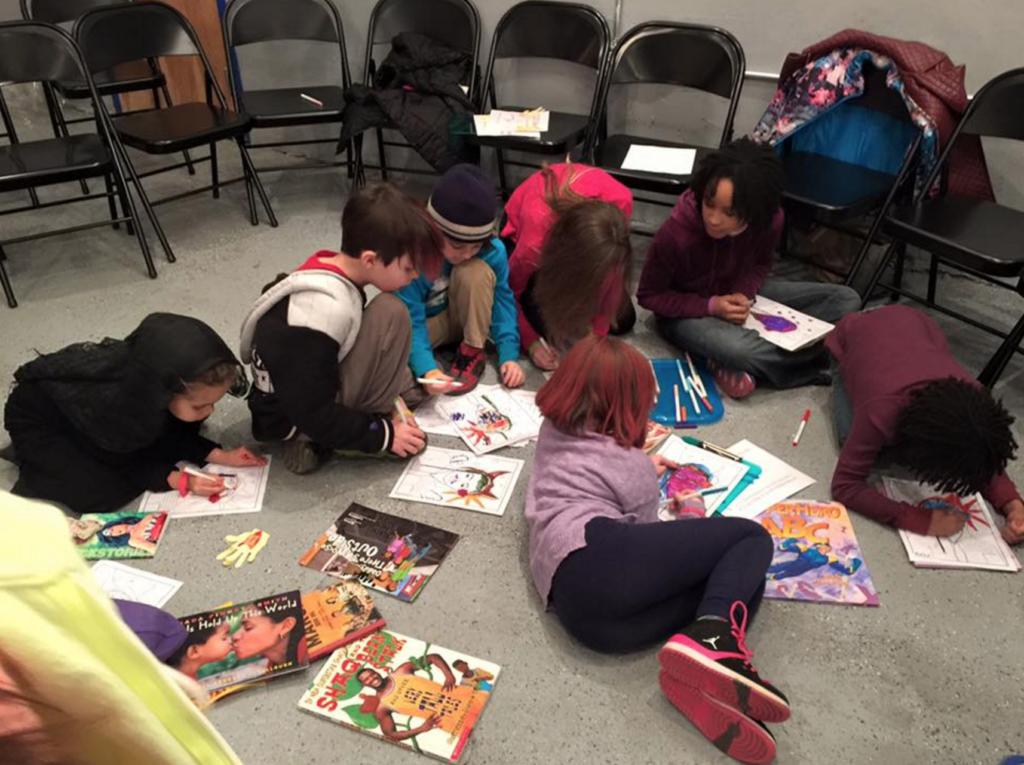 Thanks to Ariell for taking time out for us, and if you're in Philly… DEFINITELY check out Amalgam!