No words. There are no words to describe the power and sheer numbers of families who took time to talk with the children, their neighbors, and their loved ones about George Floyd, Breonna Taylor, Ahmaud Arbery, Black Lives Matter, the protests, the uprising, police brutality and racial justice.
Play is the language of childhood.
These powerful conversations rose up out of play. That may sound like a ridiculous contradiction, but play is the language of childhood. We wanted to find ways to spark parental involvement, conversation, ACTION… and lift up the voices of children and youth.
Our Co-organizers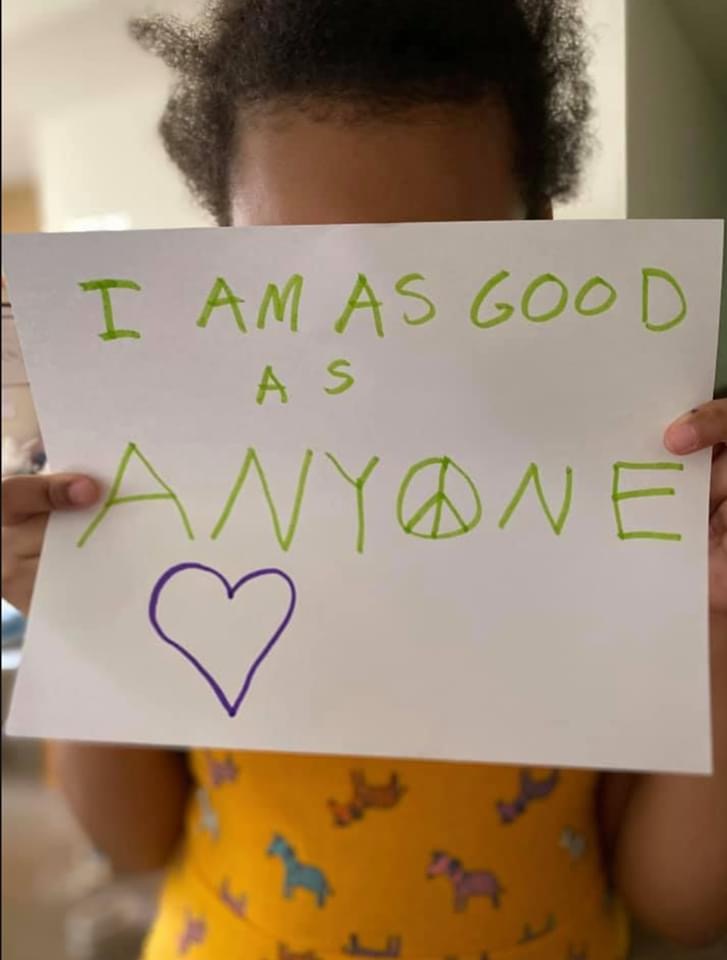 In response to the stay-at-home orders in many states, PCM organized this #familydayofaction with 3 other AMAZING partners as a way to move families towards action: Wee the People, MassArt Center for Art and Community Partnerships, and Raising Luminaries/Books for Littles. This partnership not only helped to generate a beautiful synergy of ideas, it also gave it reach across the country. We are still counting the number of families who participated, but we estimate at least 1000 did.
We have some partner, family, and kid reflections coming soon, but for now… enjoy the photos…