As a collective, PCM has been working to align our work more with the goals and practices of mutual aid. PCM sees mutual aid as organizing children and families to challenge unequal systems by working to care for each other and meet the needs in our community. One idea we hope to highlight is how mutual aid is different from charity, and this is something the adults are still working to understand!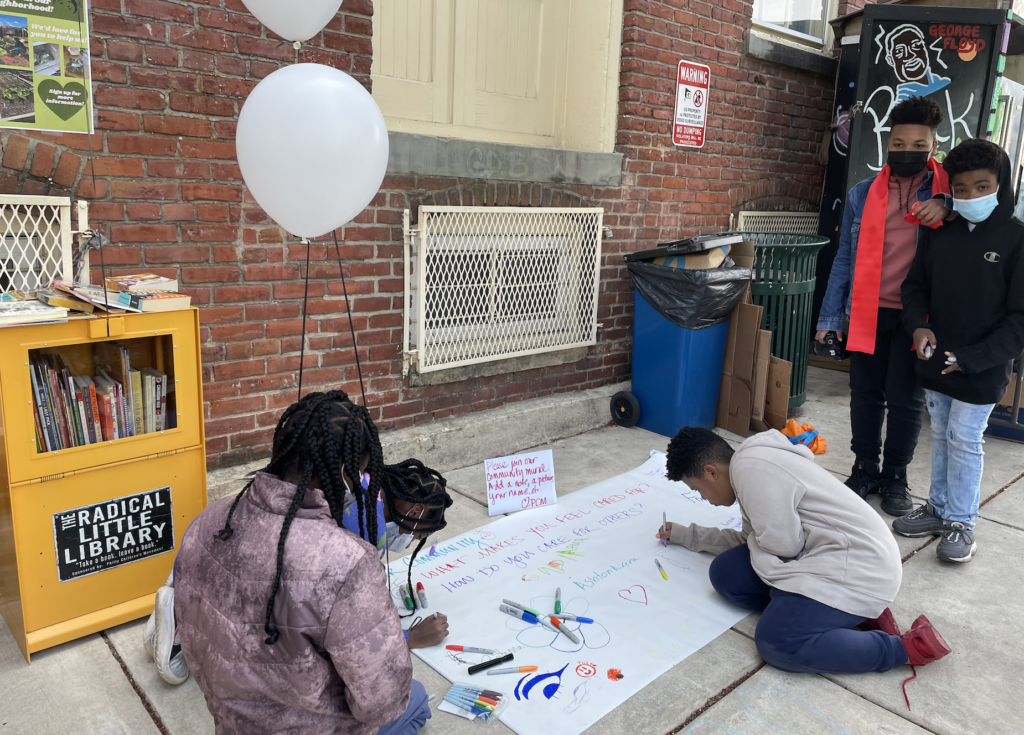 Three PCM projects in particular speak to our goal of practicing mutual aid: our partnerships with both the Germantown fridge and NW Philly mutual aid collective, our creation of the Radical Little Garden to grow food for the community fridge, and our installation of the Radical Little Library.
PCM partnered with the Germantown Fridge for two events in 2022: their birthday celebration in the May and the fall gathering in September. During both events, PCM helped to "bring the joy" and engage kids and families in thinking about mutual aid as a form of activism.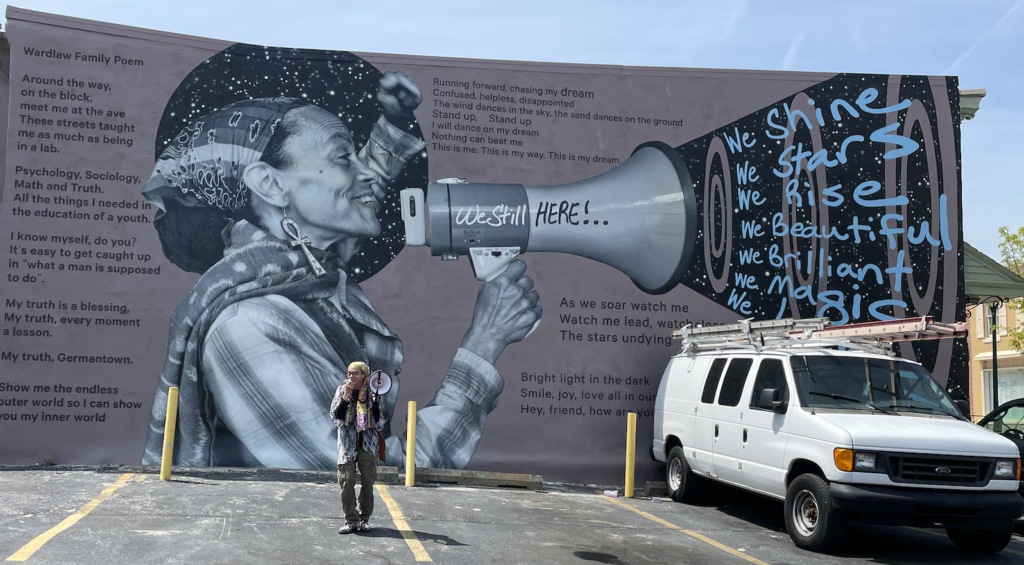 In the spring, PCM kept us dancing to the music of Mad Beatz Philly and invited the amazing poet Ursula Rucker to hep us practice speaking out and remind everyone that "We still here!" Ursula read/performed her Wardlaw Family Poem while kids made megaphones and thought about/practiced what they wanted to speak out about.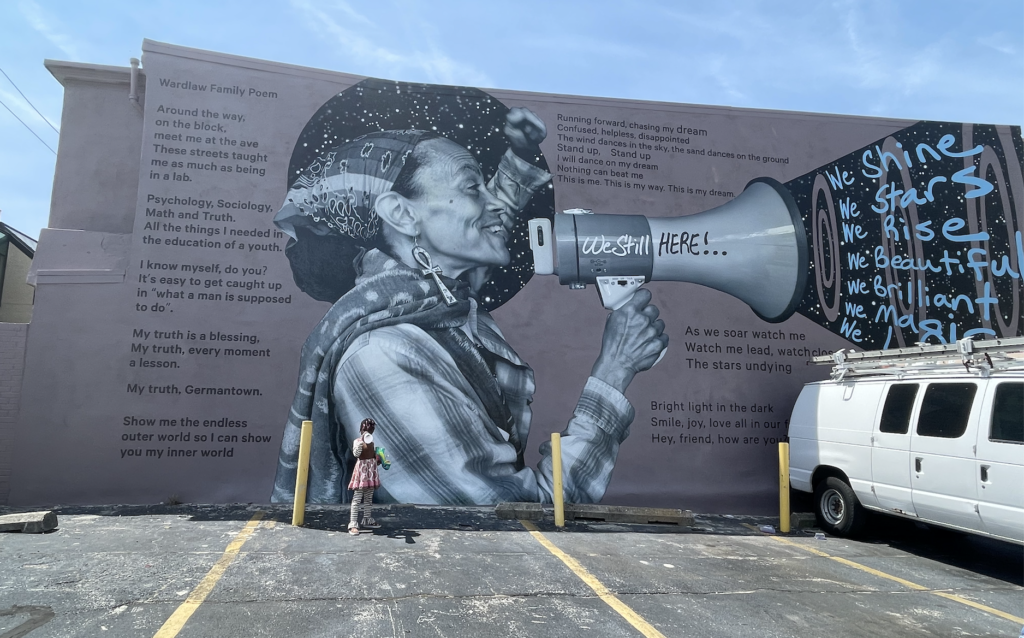 Hoping to support the fridge beyond seasonal events, PCM's founding member Julie Markowitz  and youth member alum Doriana Diaz helped to organize and care for our "Radical Little Garden".  The RLG is a plot of land in a community garden in Germantown. In the warmer months, PCM grows produce and washes and donates the vegetables to the Germantown Community Fridge. We are looking forward to bringing in more families to keep this going in 2023!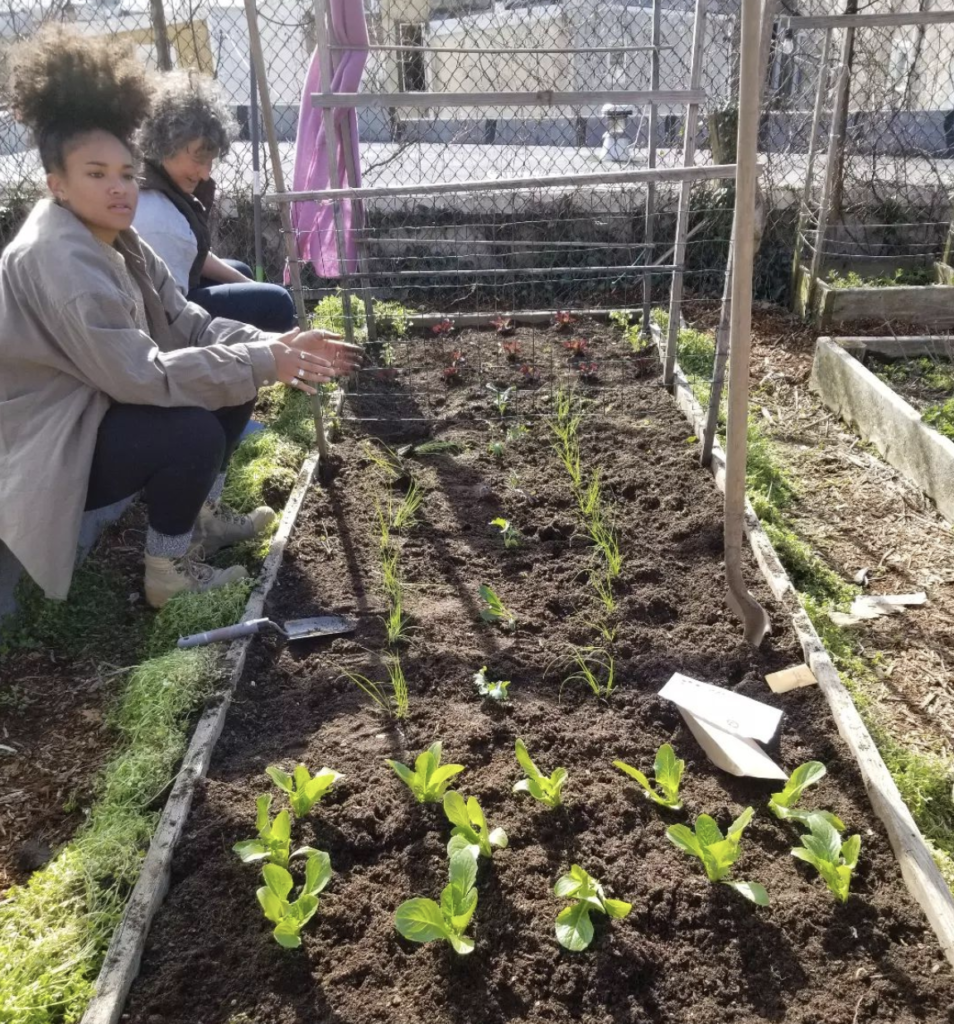 At the fridge event this fall, PCM invited a DJ and invited people of all ages to think about mutual aid as community care. We created "care webs" to think about who we care for- and who cares for us!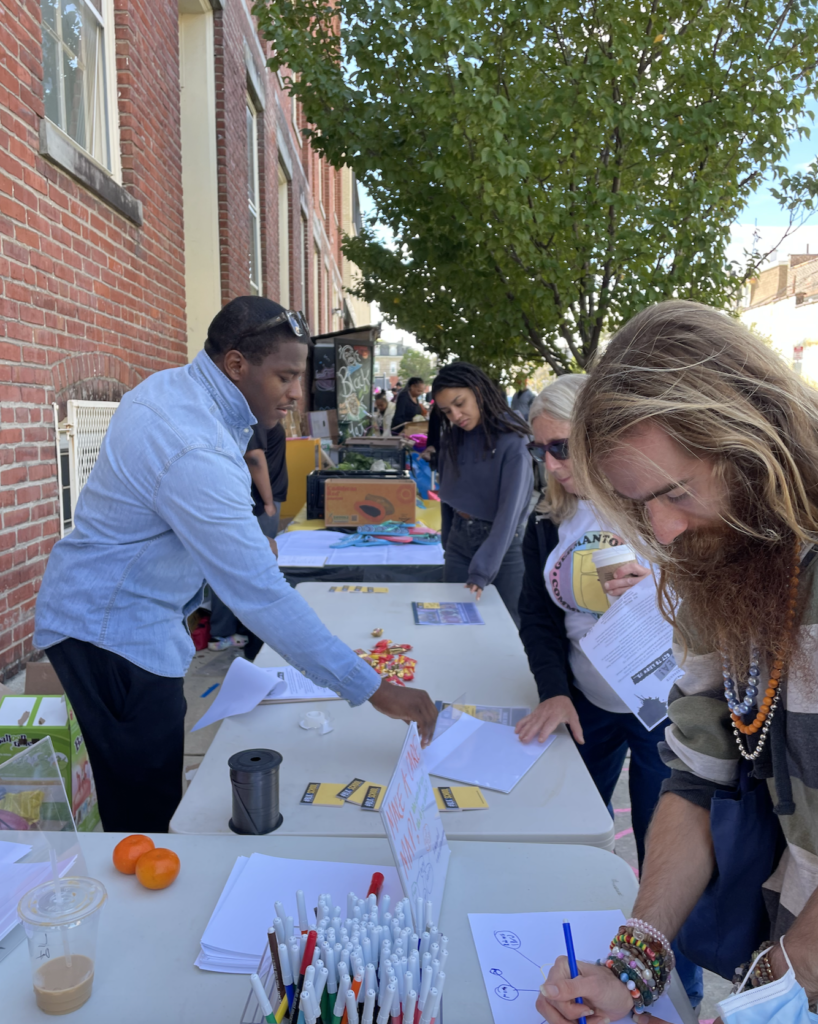 And another way that PCM practices mutual aid is by asking families, blocks, groups, and schools to collect gently used children's books for our Radical Little Library. This library opened up right next to the Armat St. community fridge and houses children through adult books with BIPOC, LGBTQ+ and other underrepresented authors, characters, and stories. If your family, group, or school would be interested in collecting books to sponsor a week or month of stocking the RLL, please let us know- demand is high!