In September, Jeannine Cook (a founding member of PCM and owner of Harriett's Bookshop) invited PCM to take part in an evening with Ibram X. Kendi, author of Stamped from the Beginning, Antiracist Baby, and How to be an Antiracist. Kendi's stunning new children's book, Magnolia Flower, is an adaptation of Zora Neale Hurston's short story of the same name. Illustrated by the fantastically talented Loveis Wise, Magnolia Flower is about an Afro-Indigenous girl in search of freedom.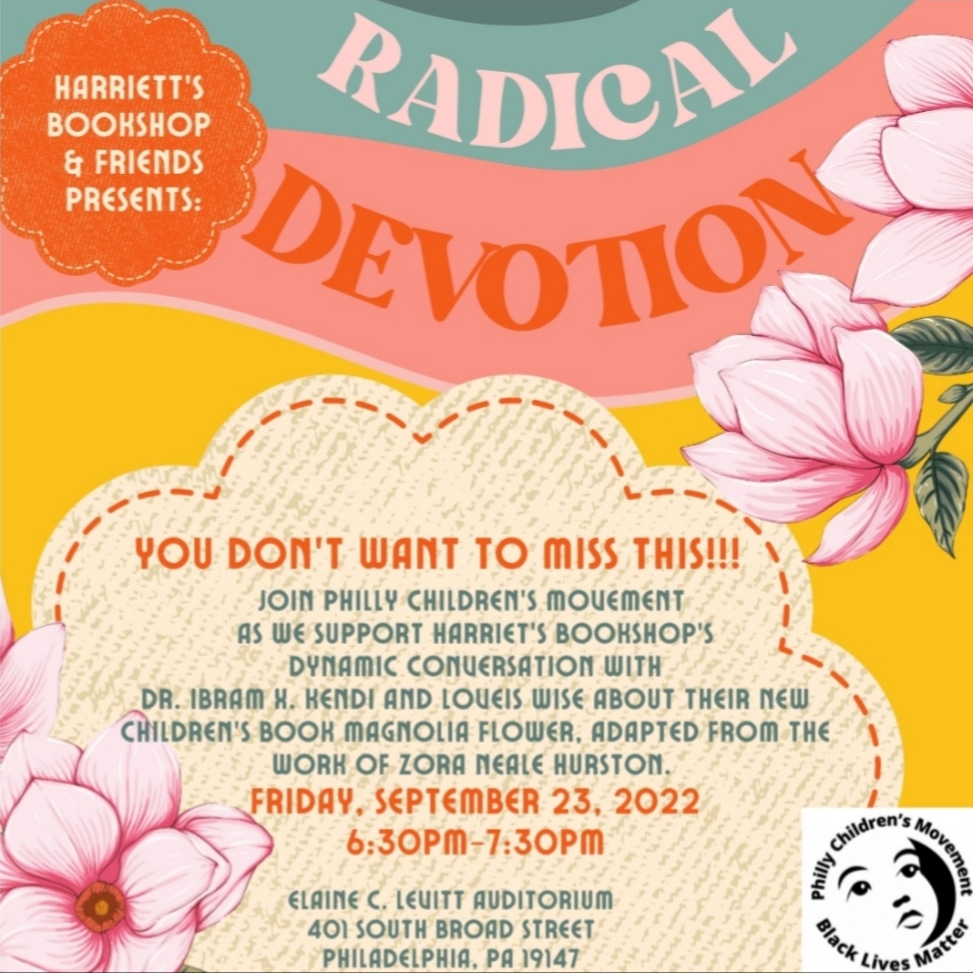 PCM was incredibly honored to be part of such an exciting book launch and talk! Jeannine facilitated a wonderful conversation with both Kendi and Wise, and it was beautiful to see the three of them share the stage at University of the Arts (where both Cook and Wise are alums). The book itself is spectacular, and hearing the author and illustrator reflect on the process and tribute to Zora Neale Hurston made it feel even more magical.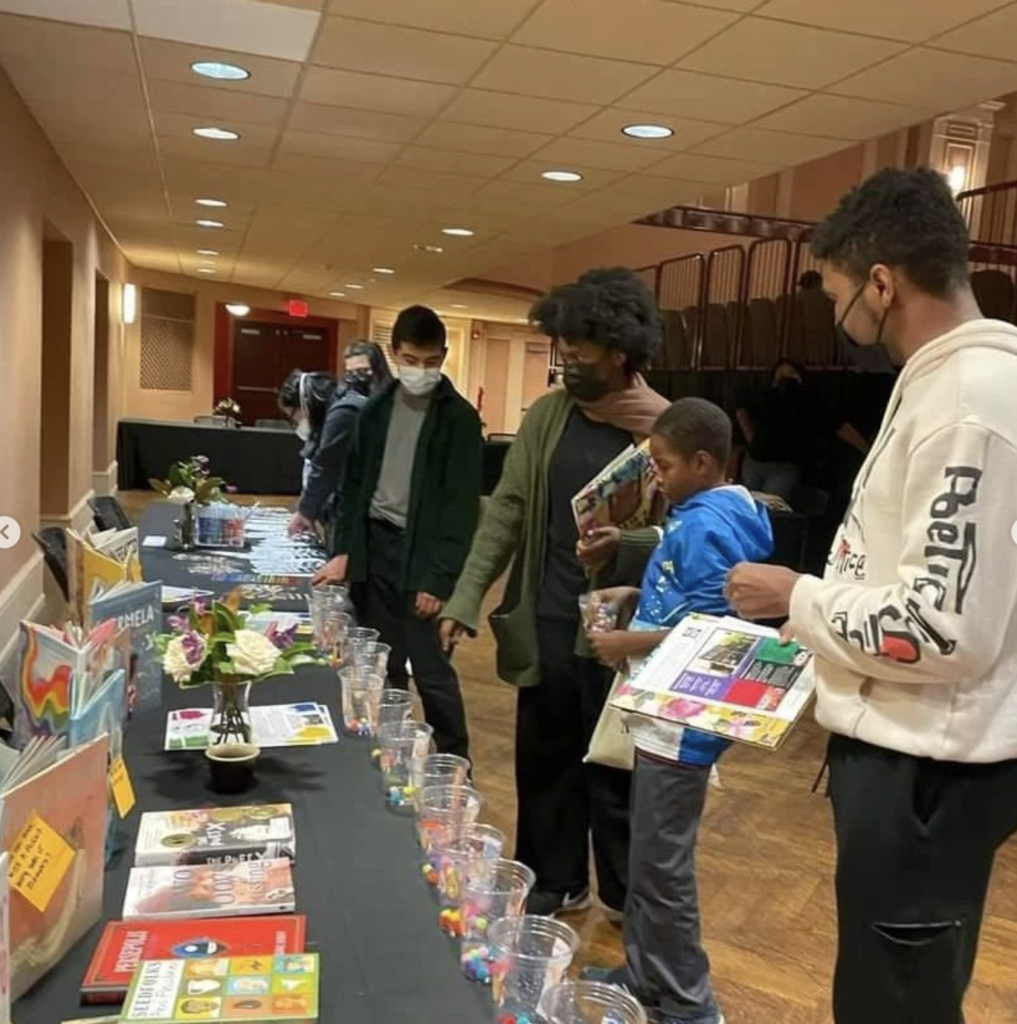 At PCM, we wanted to find a way to highlight importance of books like this in providing windows and mirrors and sliding glass doors (shout-out to Rudine Simms Bishop), for knowing our history, and for organizing towards the world we want to see. Given that Kendi's books are "challenged" in many places, we decided to focus on the fact that it was also banned books week. 
We invited people of all ages to color or decorate bookmarks that said things like "Bans off our books" and "My favorite banned book is… ". We also had an interactive quiz where we asked people to vote (with pom poms) for the books they thought had been banned. Our young friend James ran the (very popular) station and loved sharing the shocking spoiler that all the books had been challenged/banned- inviting children and adults to think about the impact of that reality.